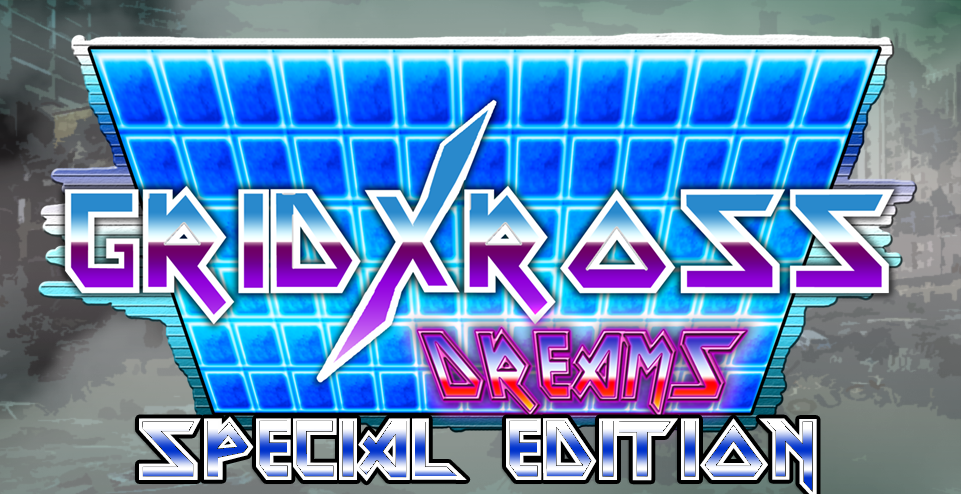 GridXross: Dreams Special Edition
A downloadable game for Windows and Android
In the year 3323 AD...
...Man is now under control by its own
technical marvels.
The world resides now in a virtual technological world inside the computer, the name: Virtual Reality systems X7...
... In this system, the command center has been corrupted and has orchestrated a game to amuse The Father and enslave humanity.
In this game of survival, the Xross suits are given to the player as avatars to defend itself from digital threats created by VRS-X7
Sadly no one has ever beaten VRS-X7
As it's iteration is -Perfect- and when in danger it will release it's true digital terminator program unto the individual who dares get to the heighest threat level. There is hope for one individual to be able and face the challenge!
...one mind
to overcome the greatest artificial nightmare
and save all of humanity....
Could it be you?
... Will mankind be able to one day truly become
free from this living hell?
-----------------------------------------------------------------
A note about the game:

It was originally designed for mobile tablets, but since screen size has increased on phones in general, it's best played there!.
While this game is on the google play store, this version of it is special for itchio players. It is a 2016 update from the 2014 version found on google's store. This is why I'm calling it special edition! Because you guys are awesome! Any feedback of the game is highly appreciated! Keep it though as constructive as possibly can.
Also, this game was made with gamemaker studio. I tried my best to fully get this game from literally a dream to game code reality. You will encounter many glitches and game breaking bugs. As I am alone in developing this, I wish I could get extra help on it. I want to remake it in Unity with added features, like multiplayer and actually have story mode. Right now it's only arcade style, but if I could get that extra help, it would be highly appreciated!
Thank you for your interest in this game! Hope you have a wonderful day!
-Gerardo-
Purchase
In order to download this game you must purchase it at or above the minimum price of $1.50 USD. You will get access to the following files:
GridXross:Dreams Special Edition
39 MB
GridXross:Dreams Special Edition (Windows)
28 MB
Also available on